What kind of peanut butter do you prefer
smooth
crunchy
none
Why is the question one of the choices?
To see how many people will choose it!
because the poll creator didnt notice


now its just funny !
Very nice knife work for little pockets of jelly!
You know, in Germany people prefer something like Nutella, a cream with nuts and chocolate.
Not me. I love peanut butter
I personally find nutella TOO sweet
There are dozens of variants.
I prefer to buy those with 50% nuts instead of 13% like in Nutella, so there is less sugar added.
This is rather popular here in Belgium: Speculoospasta (dutch) or Cookie butter. I think they call these cookies Biscoff in the US/UK.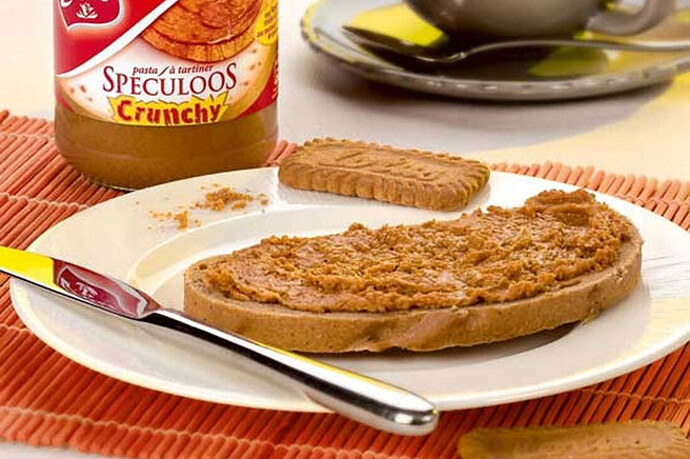 My wife is also buying the ones with higher amount of nuts. Less sugar and less cacao. I don't like the Sugar ones I like the American ones just more.
only familiar with the one I see on store shelves here and its too sweet for me
crunchy ?
I'm so disappointed
Crunchy. The best. I knew it. Yes!