Xojo Inc. just announced a sale for their web shop: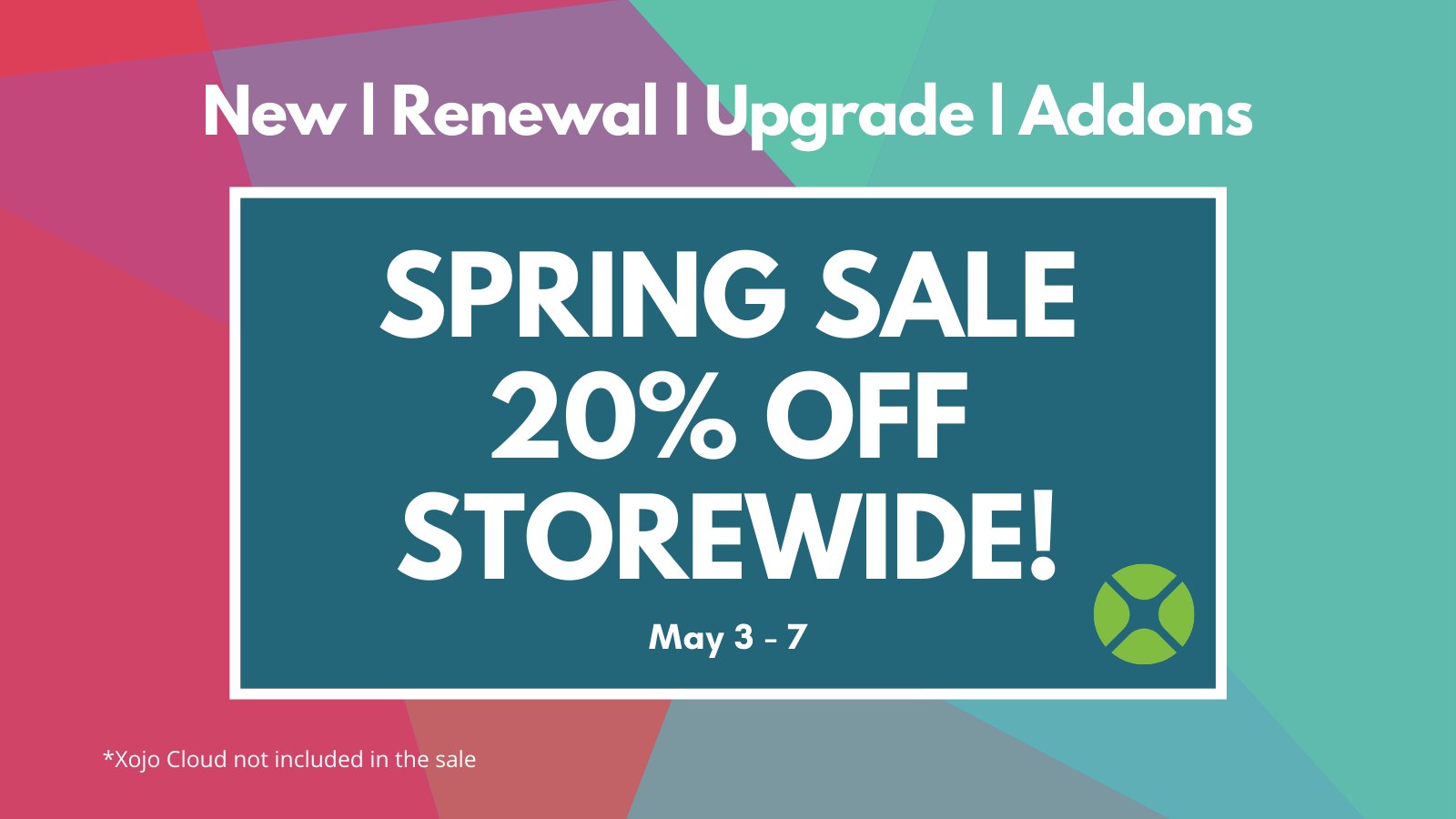 Get 20% off all Xojo licenses Today through Friday!

Plus take 20% everything in the Addons Store!
This sale includes a few MBS Plugin licenses in the add-on section of the Xojo store. If you like to order directly from us, we may offer the same discount for those new licenses.
Since you are all here on this forum, because you love and use Xojo, please use this chance to renew or get a new license.