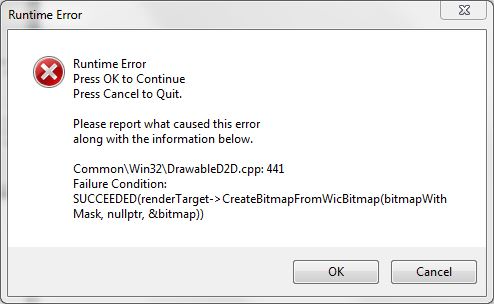 Xojo 2019r1.1
Interestingly, I'm not using any bitmaps (at least I don't think I am), which is what all the Xojo forum stuff talks about with this error. I have some icons on my main window, but that's not when I receive this error.
My main program window loads properly, but when opening a 2nd window which contains a listbox, I get this error.
On x32 build (running on x64), this error comes up but the program keeps working. On an x64 build, I get the same error, but the program closes.
How to fix?