As a rule, I remain deeply relaxed for quite a long time, but pretty much everything about this post on TOF is wrong, especially since it implicitly tells us that the pros would still belong to the target group after all.
A nice example of how brainwashing and internet bubbles work.
Unbelievable, no shocking.
One can only hope that the younger generation of pros never find this nonsense, because TOF, INN and Xojo are and will remain completely meaningless and irrelevant to these peers.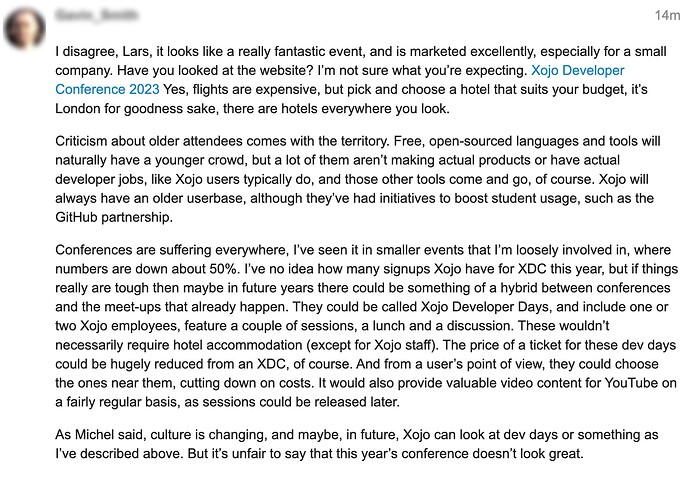 645 public repositories for the word xojo in a repository name on github … Easy to understand, most repos are probably private, or the millions of github students aren't proud to mention Xojo in their name, which seems unlikely for beginners. </cynicism off>
Content matters, show content and people will come.
Quality matters, deliver quality and people will come.
Trust matters, be trustful and people won't leave.
Don't ban people, and people might attend and spread the word.