As a side project I'm creating another calculator app… (Why, because I want to

)
Anyways… I would like some feedback on how to improve the layout of the "programmers" version.
Are there important functions I forgot? Ideas on better ways to layout the keys in portrait and/or landscape mode.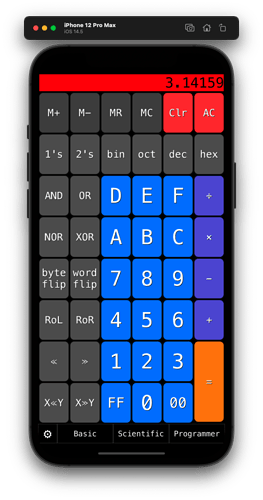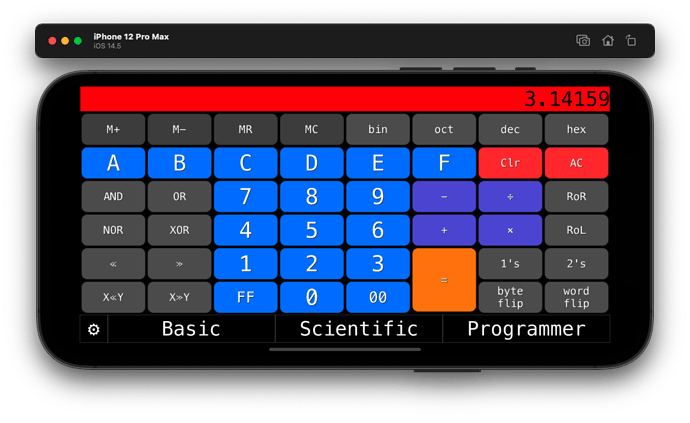 Note : the focus is on the key layout… I know the "display area" needs more… but before I get to that I want to make sure I've got all the functions, and layout as best as can be.
So if you have any ideas, feedback, comments etc… I'd really like to hear them