After yesterday's exchange of blows was watered down again following the logic of the Dunning-Kruger effect ("I can't see any problem at all"), we want to readjust it again.
I take the following current article as an example. On the one hand, because it is good, and some might learn something new:
But the most important thing are the following sentences: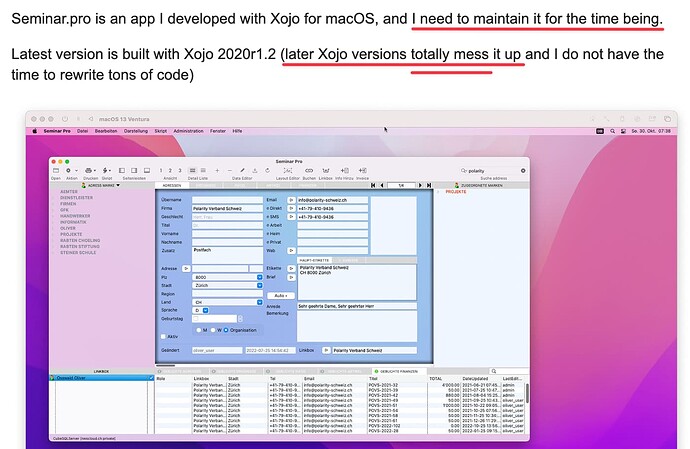 Luckily the old version is still running, but it is again only a question of time, until that might cause issues too. The root causes of many of such problems are the current release model of Xojo, which they don't want to change apparently.
An LTS model would help on mitigating many risks and having to completely revise and test our code with each and every new release.
https://xojo.jeannot-muller.com/xojo-no-patches-no-cry-8a1e7c270246