App Wrapper 4.0.1 Alpha 1 available now, with a redesigned Scripting page especially for Xojo 2020r2.1.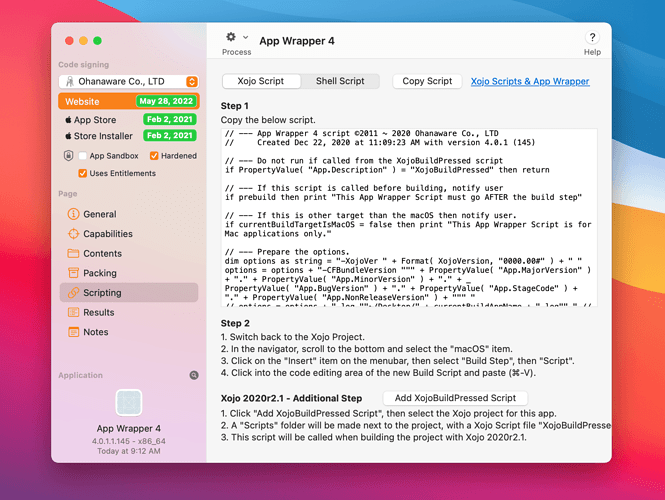 🚀 Scripting Page to handle Xojo 2020r2.1 scripting mechanism.
🛠 Progress: Action button is now right aligned with window.
🛠 Script log command now supports "~".
🛠 The Check routine now validates binary plist files.
⭐️ Right click menu to the app info in the sidebar.
⭐️ Can specify which version of App Wrapper is used for scripts.
⭐️ Help links, which will show pages in App Wrapper's help.
⭐️ View Info.plist to the right click menu in app info.
Example help links - These should work once this new version has been downloaded and opened.