With Xojo 2021r3, it's the return of the strange new Events names (but not only)…
Example: no more Open Event: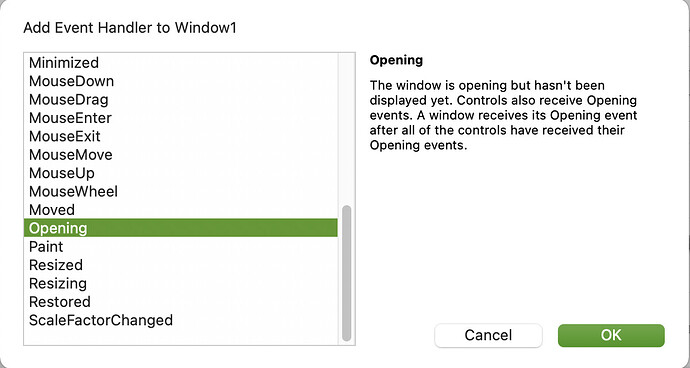 Did you noticed the green highligth color (everywhere) ?
No, no, this is not a custom color that I choosed… or set ! it comes from Xojo.
Bei Xojo ist alles grün!