I mess around making the IDE "nicer" to use, changing the preferences of the editor colors.
It seems I managed to screw up a bit (as ususal LOL) and now I can't see what I type for parameters and Return Type for event definitions.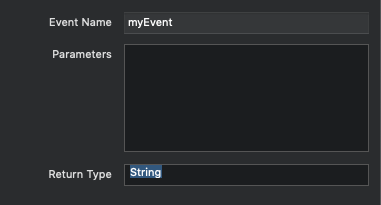 If I select the text I can see it's there and of course I know it's there since it works. What do I need to change to make the values visible again?
@npalardy I'm looking at you